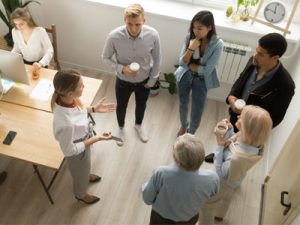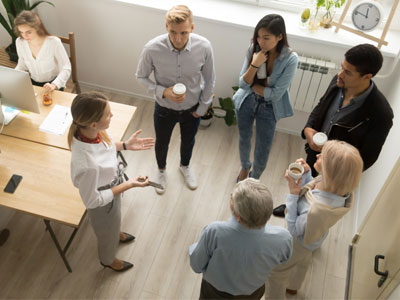 Separating couples have the option of choosing collaborative practice over solicitor negotiation or the Family Court process.
Collaborative practice involves both parties and their respective solicitors coming together in a series of face-to-face meetings to work out an agreement regarding matters of finance and/or children.
Process
At the start of the process, the parties sign a participation agreement, which commits them to resolving matters without going to court. This means that if the process breaks down, the parties' solicitors cannot represent them in any future court proceedings. Each party also has the chance to set out their objectives in an anchor statement. If an agreement is reached, it can be embodied in a consent order or parenting plan.
Separating couples often choose collaborative practice over solicitor negotiations as it gives them a greater say in the process and more control over it. The disqualification clause in the participation agreement creates a safe space for discussions without the threat of court.
Suitable circumstances
The focus of the process is on the whole family and the future, rather than the past. It can be especially useful in resolving arrangements for children, where couples wish to co-parent.
Collaborative practice is particularly suited to separating couples:
who wish to create an agreement on their own terms, as opposed to a 3rd party imposing a decision on them;
who feel comfortable discussing issues directly with each other, with the support of their solicitors;
where there is a significant degree of trust, and each party is confident that the other has fully disclosed their finances or will do so; and
in complex cases, where technical legal (or non-legal) advice is required, as this can be provided by the parties' solicitors (and other professionals) during the process and can be shared with everyone.
If there are discrete issues that the parties wish to discuss without solicitors, such as issues relating to child arrangements, they could discuss these through mediation. Alternatively, in higher conflict cases, a mediator can even be brought into the collaborative process in a five-way meeting. If discrete issues cannot be resolved, they may be referred to arbitration.
Benefits
Collaborative practice has several benefits:
privacy – the venue can be far more discreet than a busy court building;
open advice – because collaborative practice is all about the sharing of advice and non-positional discussions, there is less posturing, and common ground tends to be identified more quickly.
favourable terms – both parties are directly involved in the discussions while also being supported by their solicitor. As a result, they often feel empowered and more positive moving forward;
improved communication – the collaborative process can enable clients to improve their communication with one another, which can be particularly beneficial if they need to continue working together as co-parents;
suitable pace – as the process is not driven by a court timetable, it can move at the pace of the parties' needs and priorities; and
If you're considering going through the collaborative law process, or have begun your discussions and would like to implement an agreement, call us on 0121 268 3208 or email us at info@onyxsolicitors.com to speak to one of our specialist family lawyers.