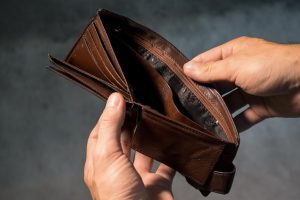 A statutory demand is a formal demand for payment of an undisputed debt issued in accordance with the Insolvency Act 1986 (IA86). These formal demands may be served on:
an individual debtor under section 268 of IA86, as a prerequisite to the presentation by a creditor (someone who's owed money) of a bankruptcy petition
a company under section 123 of IA86, as a precursor to a winding up petition
In either case, there is no need for there to have been a judgment awarded against the debtor, but the debt must be undisputed.
What can you do if you receive a statutory demand?
In general, a debtor receiving a statutory demand needs to act swiftly in responding to it, to avoid the prospect of insolvency.
There are three responses to a statutory demand:
Comply with the statutory demand
This means either paying it off, or making an arrangement to pay it. There are three ways you could comply with the statutory demand:
Pay off the debt in full
Make an agreement with the creditor to pay the debt off in instalments.
Agree with the creditor to secure the debt against your home or another asset – we strongly recommend you get legal advice before considering this
Although if you plan to comply with the statutory demand, you've got 21 days to do this before your creditor could start action to bankrupt you.
Apply to set aside the statutory demand
If you think the statutory demand is wrong you can apply to the court to have it cancelled or 'set aside'.
If you live in England or Wales, you need to fill in two forms explaining the reasons why you think the demand is wrong:
These forms will need to be submitted to the High Court, along with a copy of the statutory demand.
The reasons for applying to set aside a statutory demand could include:
The debt is actually below the bankruptcy limit of £5,000
You're in the middle of disputing the debt, for example you currently have a case being investigated by an ombudsman
The debt is statute barred
If you want to apply to set aside the statutory demand, you need to complete the forms and send copies to the court and to the creditor who sent the demand. You will have 18 days to do this. This can be complicated, and you may need legal advice.
Do nothing
If you do nothing, your creditor may apply to make you bankrupt. They've got four months after the statutory demand to apply to the court for a bankruptcy petition.
If you want to prevent this, doing nothing or ignoring the statutory demand is a significant risk as the effects of bankruptcy can be very serious.
How we can help you
If you've had a statutory demand served on you, or a creditor has written threating to serve a statutory demand, contact our specialist team here at Onyx solicitors on 0121 268 3208 or email us at info@onyxsolicitors.com for advice.